Get to know one of riau Island's finest cities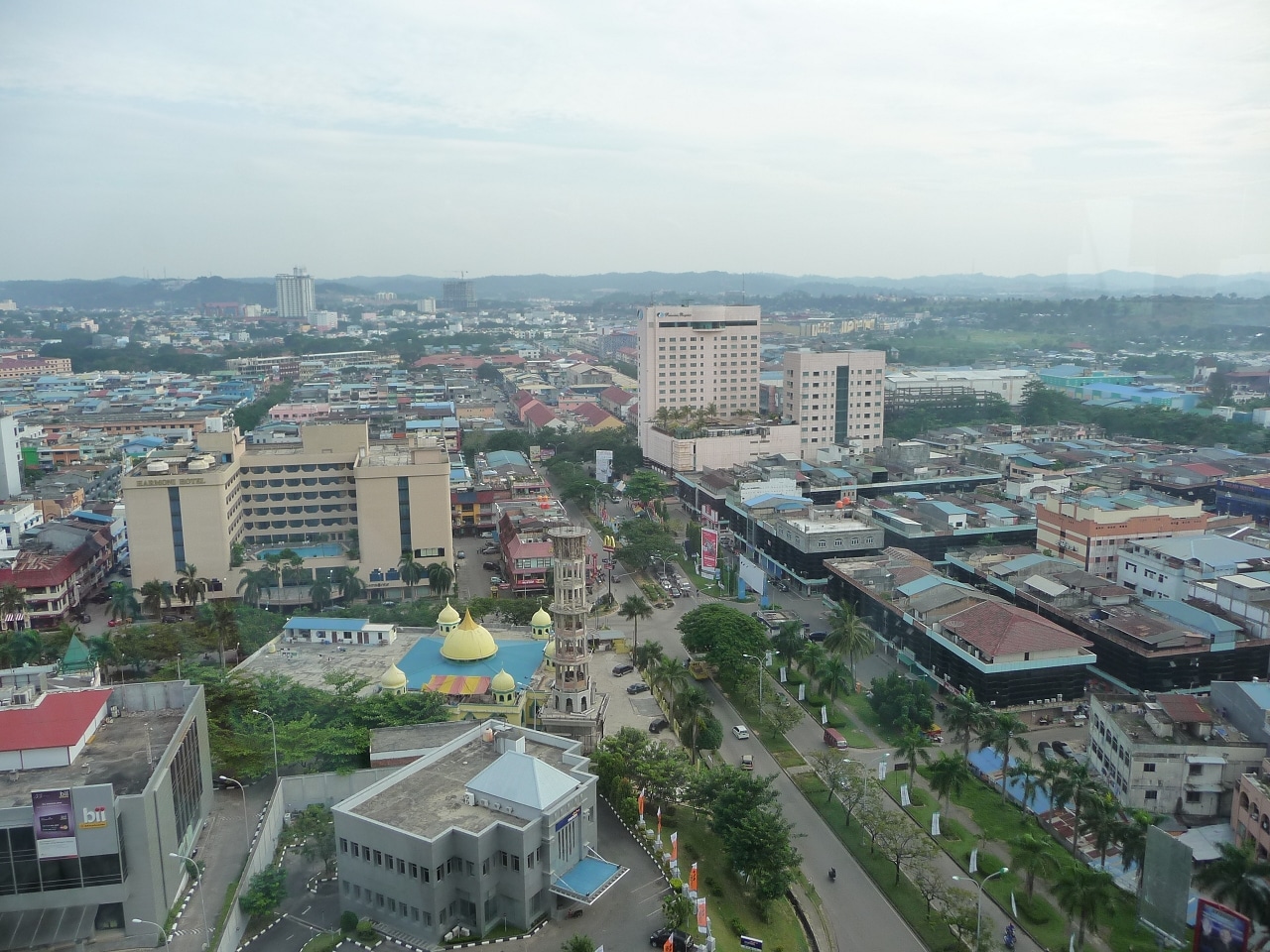 Batam is an island, municipality (an Indonesian kotamadya), and the largest city (on the island) in Riau Islands Province within Indonesia. Batam is a free trade zone, part of the Indonesia–Malaysia–Singapore Growth Triangle, located 20 km (12 mi) off Singapore's south coast. The 715 km² (276 miles²) island, almost identical in size to Singapore, is the core part of the municipality.
The municipality (1,010.88  km²) has a population of 1,153,860 (Civil Registry Survey April 2012).[1] As per the 2010 Census it was the fastest growing municipality in the nation, with a growth rate of 11% per year.[2] Though the municipality covers adjacent islands, nearly all the people reside on Batam island.
Geography
Batam is located west of Bintan Island, south of Singapore, north of Rempang and east of Bulan Island. The Riau Strait separates Batam and Bintan.
Batam has a tropical climate with average temperatures between 26-32°C. Humidity in the region ranges from 73% to 96%. The region has a wet season from November to April and a dry season from May to October. Average annual rainfall is around 2,600 mm.
Understand
Located only 20 km from Singapore and 25 km from Johor in Malaysia, Batam is Indonesia's equivalent to China's SEZ's (Special Economic Zones) – a place where the nation's economic planners test new economic policies and ideas. The island is an industrial hub with electronics factories, a large and growing ship repair industry and an even larger oil service sector. Quite a few expats head there for work, and pubs and golf courses have sprung up to serve them.
Language
Indonesian (Bahasa Indonesia) is modeled on the version of Malay which originates from Riau on the Sumatra mainland and the Riau Islands. In fact, Riau Malay is regarded as quite similar to the Malay language and visitors fromMalaysia will find the Indonesian spoken here very similar to Bahasa Malaysia, which is the version of Malay spoken back home.
Batam also have a large population of ethnic Chinese Indonesians, who also can speak Hokkien (Fujian), Teochew and Mandarin. Besides, there are also large population of migrants from various parts of Indonesia who speak many different kinds of Indonesian dialects.
(Sourced from Wikipedia).
COUNTRY CODE + AREA CODE
CURRENCY
Indonesian Rupiah (Rp.) is the main currency
Singapore Dollar (S$) is widely accepted in most hotels
ELECTRICITY VOLTAGE
220V/50hz
Plug Type: C, F, G
AIRPORT
Hang Nadim International Airport
FERRY TERMINAL
To/From Singapore – Batam
Harbour Bay
Sekupang
Nongsapura
Teluk Senimba, Waterfront City
To/From Malaysia
To/From Bintan
To/From Sumatra Mainland or other Riau Islands
TAXI
Starts from Rp. 60,000 for metered taxi